Bring on New Employees with Ease
Jump Onboard is an easy and intuitive onboarding cloud-based platform that is customizable, allowing employers to create a branded employee experience that is as unique as each company. With this platform, employers can be sure all of their new employees are presented with a consistent onboarding experience and all the correct new hire paperwork, including State specific forms are completed.
Whether you hire five employees a year, or 5,000, Jump Onboard is the perfect system to streamline your process. Let Streamline Onboarding drastically decrease your time and paperwork, ensuring your people feel engaged and productive on day one.
Enhance Your Employee Onboarding Experience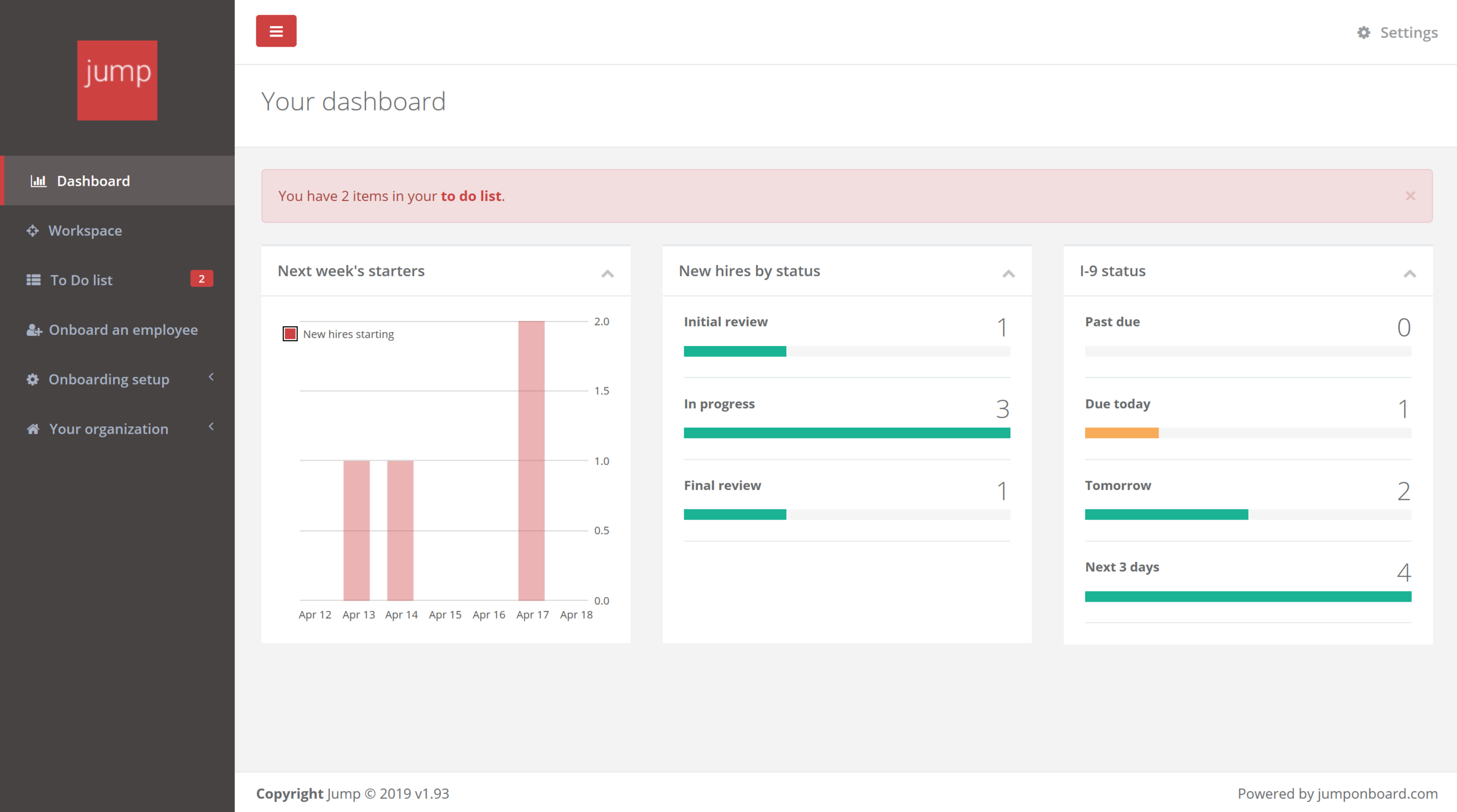 With one holistic dashboard, you can see all the progress you've made towards onboarding new employees and what's coming up next.
With a snapshot calendar view and quick hit numbers of new hires by status, it's easy to stay on top of all your action items.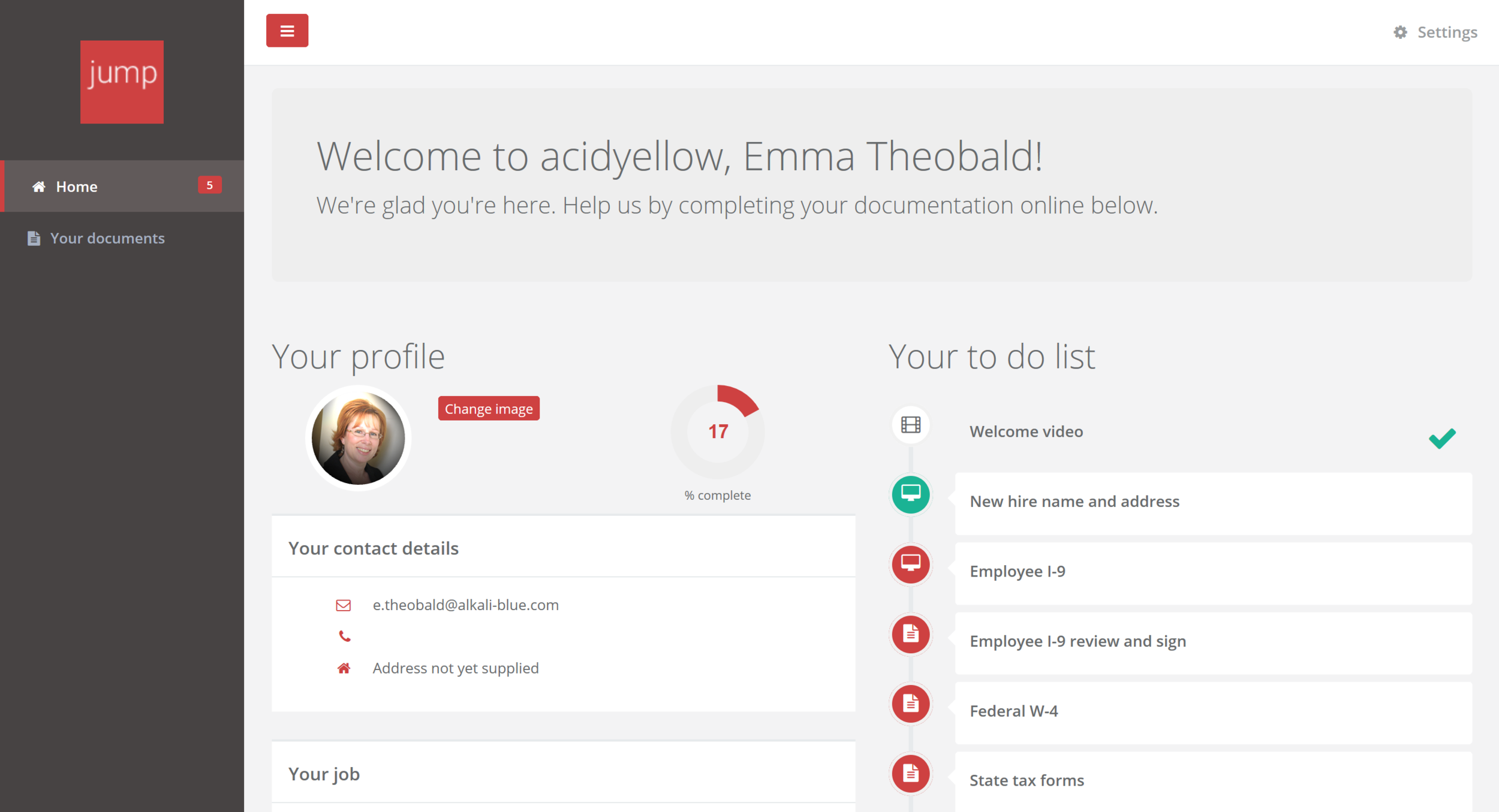 By providing clear visibility into the onboarding workflow, an employee always knows where they are in the process to keep things moving forward. Better yet, hiring managers can see progress across all new employees to make sure documents and deadlines are completed.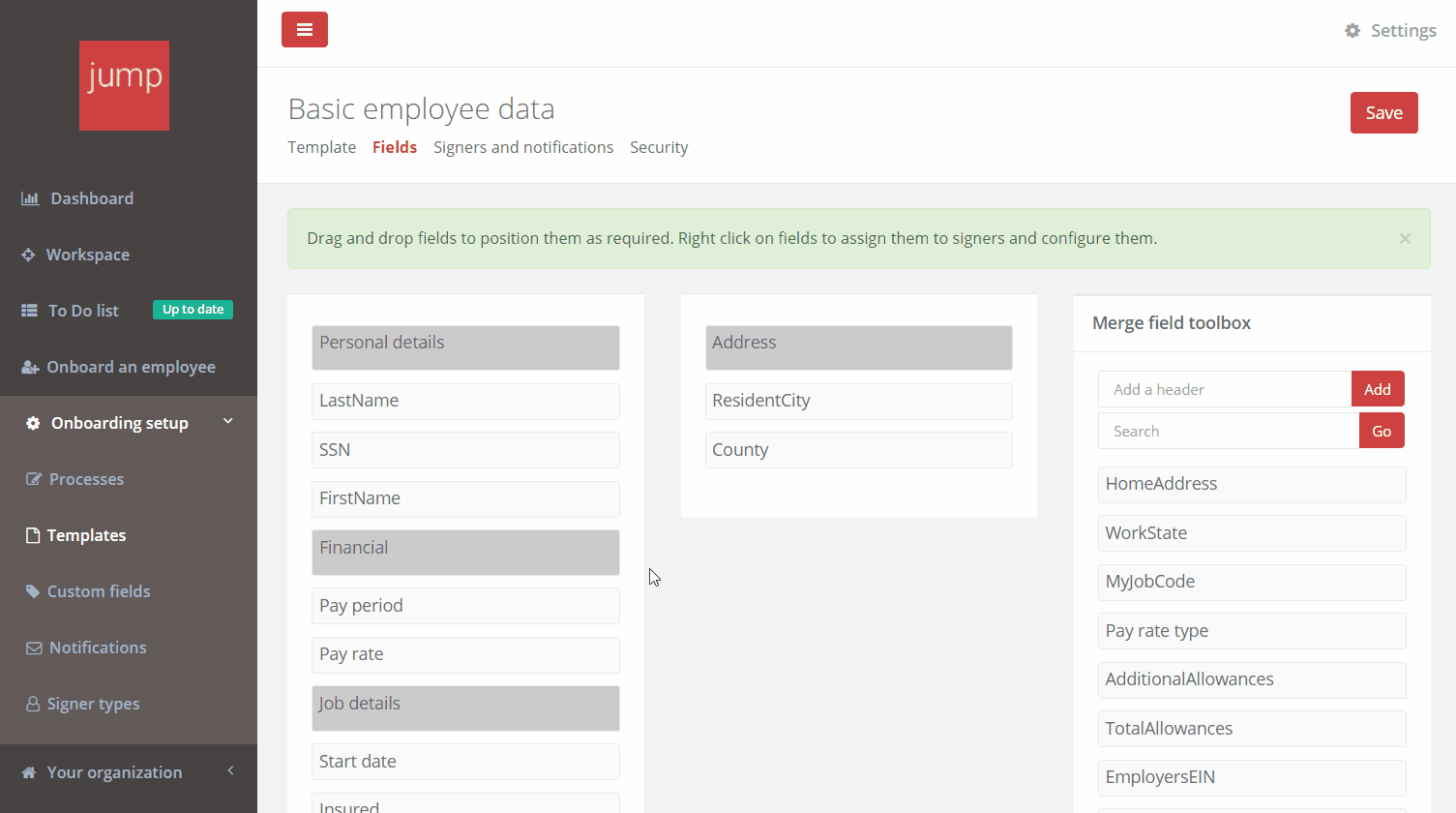 Create as many onboarding workflows as you like, providing unique information for specific roles while ensuring everyone has a consistent, high-value experience.
Drag and drop your templates to edit a workflow or create a brand new one with custom materials and messaging.
Contact Us For Your Personal Demonstration